A recent HBR article by career expert Lindsey Pollak offered some great advice on how to curate your own personal job feed. Lindsey is the author of a book we love at myGreenlight, Gett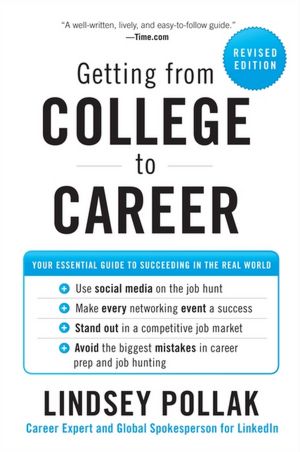 ing from College to Career, which just had a newly revised version this year.
In the article, the first tip is to get specific: "if you were searching for a pair of shoes online," Lindsey writes, "it wouldn't be a very good strategy to go to Google or another search engine and type in shoes." In other words you have to make sure you're looking in the right places. To do this, you have to first decide exactly what you're looking for. With specific terms and phrases you can narrow down the results and not waste time sifting through jobs that aren't a good match for your needs.
The second tip is to research your particular niche in the job market. "The term 'hyper-local' doesn't just apply to news; it also applies to jobs," she writes. It is important to research and utilize the websites that are specifically geared to the type of job in the industry you are interested in.
Finally, it is crucial to realize and benefit from the ubiquity of social media. Even though social media can be a frivolous outlet, many companies do see social media as essential in the recruiting process. The way to gain the most from sites like Facebook and Twitter is to separate your professional and personal activity, according to Lindsey. That way, when looking for job opening, you will not be distracted or run the risk of seeming unprofessional. For example, on Twitter, you can create a "job info" list on your account, and then bookmark that page – creating an easy-to-follow feed of job-relevant data. Get searching!
What's your best source for news of new positions, and how do you avoid information overload in the job search? Please share!